It's undeniable that the internet has prompted increases in globalization and access to information. Today, people all the way across the planet from each other can communicate in real time, and anyone with a computer can access information from across the globe. Sites like WordPress, which is sometimes referred to simply as "WP," allow just about anyone to create a unique website. However, while this internet giant hosts fully one out of every four websites currently in existence, only a quarter of these sites are available in multiple languages. While the more than three billion people using the internet on a daily basis speak hundreds of languages, many of these languages are either underrepresented or completely unrepresented on the internet.
What Does That Mean For Businesses?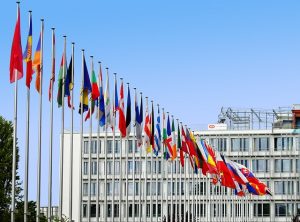 Increasing multilingualism on the web comes with a host of advantages for business owners in addition to the obvious benefits of facilitating better communication and allowing more internet browsers to comfortably surf the web. A Multilingual WordPress site is much more likely to attract international business, which not only increases traffic to the site but also improves the chances of even a small business expanding its reach. By addressing potential customers or clients in their own language, businesses can also create a more comfortable browsing experience, increasing conversion rates and brand loyalty.
An Overview of Options
Although WP does not directly support multilingual blogs, it does support extensions that make it possible to create them. These extensions are created by third-party developers and are generally quite good. However, using a Multilingual Plugin isn't the only way to create an effective multilingual website. A web hosting tool called WP Multisite can also be quite an effective means of accomplishing the same goal. Read on to find out more about each of these solutions.
Using Plugins to Create a Multilingual Blog
As one of the first multilingual plugins that became available on the platform, the WPML plugin is well-developed and uniquely equipped to handle just about any multilingual website. Although the content itself still needs to be translated by a native speaker or translator, once it is created, the plugin makes it simple to toggle back and forth between languages. This is accomplished via something called a language switcher. Placing one or more of these in prominent positions on the website allows visitors to easily choose which language they want to use to view the page.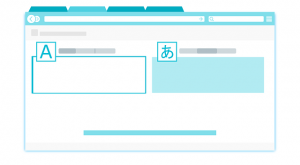 When it comes to the translations themselves, most businesses find they get the best results from translations provided by native speakers, despite the extra cost. However, desktop translation software is available for those who don't place a high value on readability. Either way, there are thousands of developers and a great many excellent translation services that are fully integrated with the plugin, meaning that any content needing to be translated can be sent directly from the dashboard instead of manually copying and pasting it elsewhere.
Using Multisite to Create a Multilingual Blog
The second option for multilingual blog hosting is the use of a tool called Multisite. As the name implies, this tool allows developers to host multiple sites on the same server using the same IP address. That means users can create multiple blog sites that say exactly the same things in different languages and manage them concurrently using the Multisite interface. The process of creating and maintaining this network doesn't require much more than managing a standard site. Unlike the most popular multilingual plugins, though, Multisite does not include fully integrated translation services.
Latest posts by Janina Winkler (see all)
https://www.biteno.com/en/wp-content/uploads/2017/05/multilingual-WordPress.png
450
810
Janina Winkler
https://www.biteno.com/wp-content/uploads/2017/05/biteno_ohne_sub-300x89.png
Janina Winkler
2017-05-08 10:41:47
2018-07-18 15:55:12
How to Create and Manage a Multilingual WordPress Site