Tips for Improving WordPress Pagespeed
It seems like everyone has a website. When it comes to creating an effective site, having a beautifully designed and easy to use website is important, but it just isn't enough. Other considerations, search engine ranking, play a huge role in determining the amount of traffic that will be directed to any particular site. WordPress has made establishing a well-designed personal or company website extremely simple, and tons of internet users have taken advantage of the platform as a result. Once viewers are there, though, there is one aspect of user experience that can literally make or break their viewing experience: WordPress Pagespeed.
Why Speed Matters
Modern man has an attention span that is practically growing shorter by the day. This shortened attention span dramatically impacts how internet users navigate around the web. Recent reports have indicated that even a 2-second delay in load times can reduce visitor satisfaction by almost 4%, leading to a lower conversion rate and lost revenue. Website speed is so important that many potential customers will not even wait around for the initial page to load before deciding whether they are interested in a company's product or service. If the load time is too long, they'll go elsewhere.
On top of all that, many search engines, including Google, have begun to include site speed in their site ranking algorithms. That means faster-loading websites get ranked higher on their search results, driving more traffic to them.
How to Tell if a WordPress Page is Slow
It's important to take note of the fact that website load times are not consistent across every user's computer. All too often a site's creator will simply load the page on his or her browser, note that everything pops up quickly and looks correct, and call it a day. This is a huge mistake.
Modern internet browsers cache data for easy retrieval, so revisiting a site causes load times to decrease substantially. WordPress Pagespeed will appear to be extremely quick, but this will not necessarily reflect the experience of the average visitor. The best way to tell how quickly a site will load on an unfamiliar computer is to perform a speed test, which can easily be found online.
Common Reasons for Slow WordPress Pages
Large images and other files that are not optimized for web use can cause slow load times, as can poorly coded plug-ins and external scripts. Web Hosting servers that are not properly configured can also cause slow a page down, as can server overloads. Of course, individual users have more control over some of these factors than others. Most WordPress users don't necessarily have the extensive coding experience necessary to improve plug-in codes. There are, however, some simple steps that just about anyone can take to improve load times.
Find a Better Host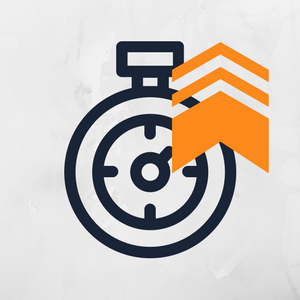 This might seem obvious, but many users just don't give it much thought: shared hosting leads to slower response times. It's always a better idea to entrust hosting to a managed hosting service than it is to share resources blindly with other WordPress Users.
Use a Better Caching Plugin
Plugins are extremely useful. Those that utilize web caching can even be useful in improving response times. They generally work by causing certain elements of the page to be cached for easier retrieval, and thankfully, they are plentiful on the internet. Just be sure to find a reputable source for the download.
Optimize Images
As noted above, large images can seriously slow down a website. However, poor quality images that load quickly won't be getting any business or individual any points when it comes to professionalism. The best solution is, once again, plugins. Simply download a plugin that automatically optimizes images for use online by reducing file size without reducing image quality.
Optimize the WordPress Database
Optimizing a website's database can be extremely time-consuming and boring if performed by hand. Thankfully, there's a plugin for that. Whether using a plugin or performing these changes manually, the goal is the same: to reduce the overhead of unnecessary files such as post revisions, drafts, and span.
Keep the Site Updated
It's important to update frequently in order to address any potential bugs and other issues. Failing to keep a WordPress site up-to-date can lead to slower load times, as themes and plugins may end up falling behind on updates as a result.
Split Up Comments
It's a good idea to include a blog on just about any website, and tons of comments on those blog posts are a sure sign of a generally engaged audience. Unfortunately, though, they can really take their toll on site speed. Be sure to break them up for best results.
Latest posts by Marlene Wenke
(see all)
https://www.biteno.com/en/wp-content/uploads/2017/04/WordPress-Pagespeed.png
320
850
Marlene Wenke
https://www.biteno.com/wp-content/uploads/2017/05/biteno_ohne_sub-300x89.png
Marlene Wenke
2017-04-20 15:02:54
2022-12-22 14:46:27
Tips for Improving WordPress Pagespeed