7 of the Best WordPress Backup Plugin Options
As great as WordPress is, it's not immune to security threats, cyber attacks, and data breaches that can tarnish a company's reputation. Apart from these dangers, a Backpage misconfiguration can threaten a website's integrity. In any event, site owners should prepare for the worst by having a backup from which full functionality can be restored. Below is a WordPress Backup PlugIn list that can make the data backup and restoration processes easier.
BackupBuddy
BackupBuddy is one of the most popular WordPress backup plugin options. It allows users to schedule monthly, weekly, or daily backups, and it stores them in Dropbox, Stash, Rackspace Cloud, Amazon S3, or another cloud service. There's no subscription fee, and users can use this plugin on a certain number of sites as outlined in the plan. It comes with access to regular updates, support forums, and a gigabyte of cloud storage. BackupBuddy can also be used to restore, duplicate, and migrate websites.
BackWPUp
With BackWPUp, users get a free WordPress PlugIn that allows them to create comprehensive backups and store them with any number of cloud services, send them in emails, or save them to a hard drive. It's easy to use and allows users to schedule backups according to the site's update settings. Restoration from a backup is simple, and the Pro version of BackWPUp comes with Google Drive storage, priority support, and other great features.
BackUpWordPress
This is the WordPress Backup PlugIn to use if a site owner wants to create reliable, simple, and automated backups. After installation and activation, the plugin goes to work using default settings. If necessary, site owners can set a different backup schedule in the Settings menu. Although the WordPress Plugin itself is free, users can pay for extensions that increase the plugin's functionality by linking it to cloud services such as Dropbox, Google Drive, and Windows Azure.
Duplicator
This isn't just a WordPress Backup PlugIn. It also gives users all the tools needed for site duplication and migration. It works by storing core files, databases, content, plugins, and WordPress Theme files into a single package. When the entire site is packed into a zip file, users can host it elsewhere or use the infrastructure to build a new site. However, users should know that Duplicator isn't for WordPress beginners. While the process of creating a backup is very simple, it requires technical knowledge to use the packages created during the backup process.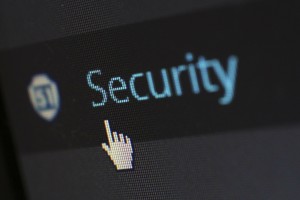 VaultPress
If a user needs more than a simple WordPress Backup PlugIn, VaultPress is the way to go. Along with the ability to create an automated backup, the plugin also scans the site's databases for viruses, malware, and other security holes. VaultPress also comes with spam protection to maintain a site's SEO and reputation, but users will have to pay a monthly fee to use it and its features. Although the cost may be too high for a new site owner, it's good for those who have the budget to invest in WordPress security.
Updraft Plus
This is a popular backup plugin that does nearly everything. It does backups, restorations, migrations, and site cloning all with one click. Users can also use advanced tools like site wide control and database search through UpdraftCentral. Although the plugin's basic functions are free, a paid license allows users to encrypt backups, use backups from different plugins, back up a multisite network, and much more. This makes the UpdraftPlus tool useful on sites of any scale.
BlogVault
The only thing better than backing up WordPress sites on a daily basis is doing it in real time, which is one of BlogVault's core features. The tool works by making an instant backup whenever site changes are saved, and it ensures that site owners never lose progress during content and site development. BlogVault comes with history, testing, and backup monitoring tools to preserve the integrity of a site's data. The only drawback is that there's an annual fee to pay before the features can be accessed.
In Closing
Creating regular, comprehensive backups is an important part of website maintenance and continuity assurance. However, site owners should remember to choose a WordPress Backup PlugIn that can help them meet their goals. Whether a webmaster needs a simple plugin or a comprehensive security solution, the options listed in this WordPress tutorial can help them make an informed decision.
Latest posts by Claudia Rothenhorst
(see all)
https://www.biteno.com/en/wp-content/uploads/2017/10/wordpress-backup-canva.png
320
850
Claudia Rothenhorst
https://www.biteno.com/wp-content/uploads/2017/05/biteno_ohne_sub-300x89.png
Claudia Rothenhorst
2017-10-04 14:08:39
2018-07-18 11:26:06
7 of the Best WordPress Backup Plugin Options